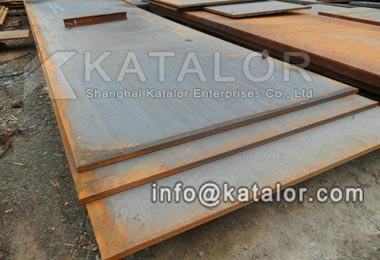 Katalor industry,SL5N590 Steel Plate supplier
Katalor industry has many years history in supplying SL5N590 Steel Plate , Katalor industry supply domestic and overseas customers with JIS SL5N590 steel plate .we strictly control JIS SL5N590 steel plate chemical composition and mechanical
Katalor industry has many years history in supplying
SL5N590 Steel Plate
, Katalor industry supply domestic and overseas customers with JIS SL5N590 steel plate .we strictly control JIS SL5N590 steel plate chemical composition and mechanical properties from casting, forging, rolling, heat treatment, etc.
We manufacture and supply
SL5N590 Steel Plate
products with following specifications:
1.2500mm production line-(Width:1600-2300mm, Thickness:6-30mm,Annual capacity:1,600,000 Tons;
2.3500mm production line-(Width:2000-3050mm, Thickness:10-80mm, Annual capacity: 2,000,000 Tons;
3.4300mm production line-(Width:1500-4100mm, Thickness:6-300mm, Annual capacity: 1,800,000 Tons;
MOQ: 10 Metric Tons
Annual capacity: 500 thousand tons
Delivery Time:7-30 days
Port of Loading: Tanjin and Shanghai port in China
Trade terms: FOB, CFR, CIF
Payment method: L/C,D/A,D/P,T/T
With advantages of technologies, equipment and price strategy of
SL
5N590 steel plate
. Katalor industryare Manufacturer and Supplier of Steel material SL5N590 steel plate for low temperature pressure vessel with high quality and the competitive quotation. If you are keen interested in the
SL5N590 steel plate
, please feel free to contact with us for more detailed data concerning the SL5N590 steel plate Today!
Request for Quotation
无法在这个位置找到: footer-p.htm