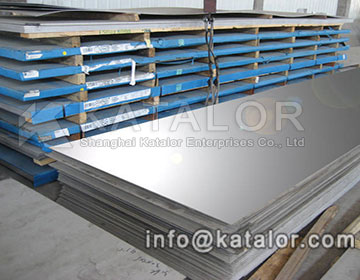 15MnNiNbDR steel is the first in China,Fill the blank of GB 3531 《low temperature pressure vessels with low alloy steel plate》 in the -40~-70 C. It is suitable for the manufacture of low temperature pressure vessel, especially low temperature spherical tank and high parameter low temperature cylindrical vessel.
Special technology in steel plate production:
1) By KR desulfurization, top bottom blowing, RH vacuum treatment and continuous casting process protective casting and other advanced smelting process, improve the steel purity;
2) Reduce the content of C, Nb, Ni , improve the strength, low temperature toughness and welding property of the steel;
GB3531 15MnNiNbDR Chemical composition analysis

Grade

Chemical composition analysis/%

C

Si

Mn

Ni

Nb

P

S

15MnNiNbDR

≤0.18

0.15~0.50

1.20~1.60

0.30~0.70

0.015~0.040

≤0.020

≤0.008
GB3531 15MnNiNbDR Mechanical Property Analysis

Grade

Delivery
status

Thickness
mm

Tensile Test

Impact Test

Bend test

tensile strength
(Mpa)

Yield strength
(Mpa)≥

ElongationA
%


temperature
℃

Shock absorbing energy
J

180°b=2a

15MnNiNbDR

N or N + T

10~16

530~630

370

20

-50

60

D=3a

16~36

530~620

360

36~60

520~620

350
15MnNiNbDR delivery state: N+T
Products Size we mainly supply: (6~150)*(1600~4100)*L
We sincerely hope to establish long-term cooperation relationship with you on the basis of mutual benefit, reciprocity and common development. If you need 15MnNiNbDR Low Temperature Pressure Vessel Plate,please contact us,we will do our best to help you and give you the best price!
Request for Quotation